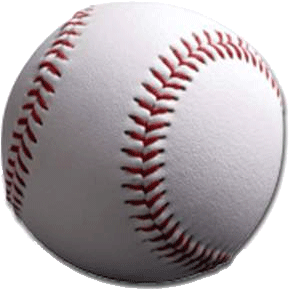 League Rules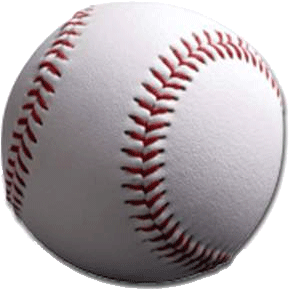 1) Each season you will be required to protect 5 players from the prior year's roster . This will happen TWO WEEKS before draft day.
2) All other players are released as free agents and are eligible to be drafted by the league in the draft.
3) For each consecutive year that you protect a player, that player earns a "point".
(for example: every year that AROD is protected, he accrues a point in the next year's draft. If you keep him this year, he is worth 1 point on next year's draft day.He will be worth 2 points on the following draft day...unless he is released back into the pool before then. If a player is drafted from the pool he is worth "0" the following year. )
4) When you draft, You may only have SEVEN points total for your team. Draft
Day is the official start of the Baseball Obsession fantasy season, and managers are free to trade their players (and keepers) after this point as they see fit for their teams
.
5) When you trade away a player, the points he has amassed stays with him until he is released into the player pool.
6) In the offseason, a keeper may be only traded for a keeper. Furthermore, 1 for 1, and 2 for 2, 3 for 3, etc. deals are the only trades permissable during the off-season.(you can't make 2 for 1 or 3 for 2 keeper trades).

7) If a keeper is injured in the 2 weeks leading up to the draft, you may select a new keeper from your team as long as the injured player is set to open the season on the major league DL
and/or is expected to miss significant time due to a serious injury or surgery
.
8) During the regular season, managers are not allowed to trade players for future draft picks (eg. next year's draft).
9) Draft order will be determined by lottery for non-money earning teams
(last place gets 8 balls, 11th place gets 7 balls, 10th gets 6 balls.....5th place gets 1 ball) The draft lottery will occur 2 weeks prior to the draft, once all keepers have been declared.
10) League payouts are as follows:

1st $1200
2nd $600
3rd $500
4th $350
5th $250
6th $100
7th ($50 from 12th sidebet)
8th ($25 from 11th sidebet)
9th $0.00
10th $0.00
11th -$25
12th -$50
11) 1.5 minutes per pick during the draft
unless specified otherwise prior to the draft
.
12) All trades are still subject to league review on a case by case issue and can be vetoed if 5 managers oppose.
13) No trade of draft picks, players or other tangible fantasy baseball related entities shall have any sort of "injury" or "tradeback" clause . All trades must exist within a paradigm that is shared by MLB . As such, clauses such as "injury" and "tradeback" or any such tomfoolery that would not be seen in MLB is outright banned in Baseball Obsession.
14) Beginning with the 2011 season, in an effort to keep teams from "tanking it", the team that finishes in last place, (currently 12th) will pay a $50 additional fee. This fee will be given to the 7th place finisher. As per a league-wide vote during the 2010 season, starting in the 2011 season, the team that finishes in 11th place, will pay a $25 fee. This fee will be given to the the 8th place finisher.


15) Monthly Pitching Contest:

A) Beginning in 2012, each team will put in 6 dollars (one dollar for April, May, June, July, August, and September - March and October count toward April and September respectively).
B) The worst single pitching performance of each month brings in the pot - 12 dollars.
C) The pitcher must be active on your roster to count toward the contest.
D) Managers will post performances to the league message board.
E) The money will be collected with league fees before the season and paid out at the end or go as a discount toward next year's league fees.
F) The following formula will be used to determine Worst Pitching Performance:

Worst Pitching Performance = ((Outs*1)+(K*2)+(W*10)+(SV*6))-((H*2)+(BB*3)+(HBP*2)+(ER*5)+(HR*5))




F) The team with the most negative performance of the month wins $12.